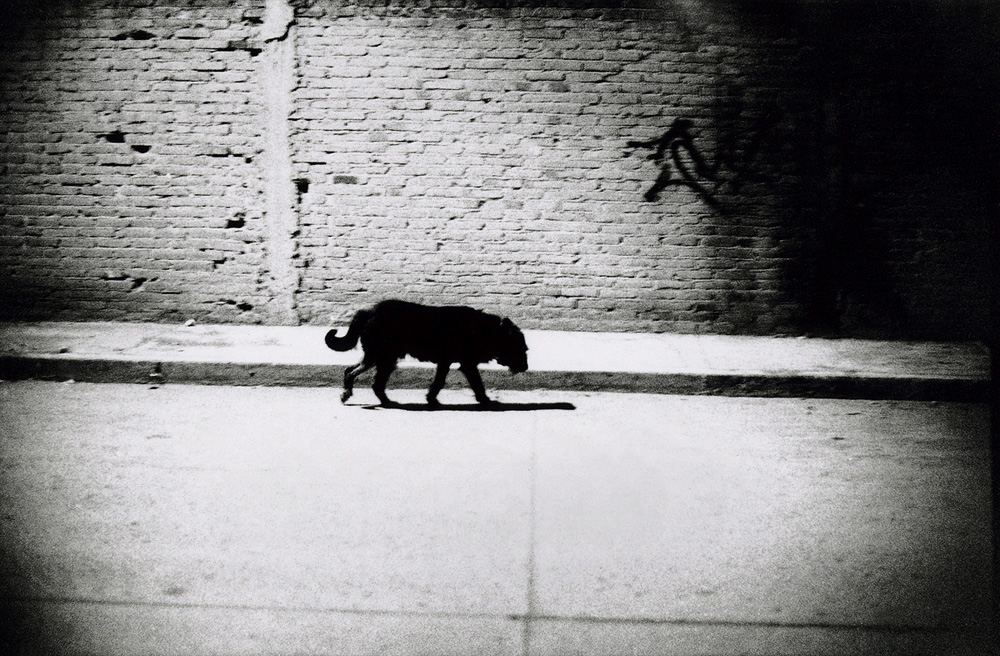 Mexico City, 2005



"A stray dog sees only what it chases"

- Akira Kurosawa

*******
It was 2006

.
I was visiting Paris and staying in cheap place in Belleville.
Then someone emailed me and introduced herself; a lady studying photography in Sweden.
First it kinda struck me 'funny' 'cause I did not know anybody up there.
More surprisingly she told me I was well known among photographers there, obviously through Belgian photoblog.be then.
"Okay, come on over" She arrived in Paris just a night before I left the city and came back to New York.
It was late night in a small bar in Belleville (just by the name 'Belleville' it sort of tells how weird that was).
She brought whole stack of portfolio and wanted my opinion, mostly photographs done underwater.
I did what I could, but was rather overwhelmed by this whole thing;
My French friend and this visitor from Sweden seemed more in awe and acting as if they were in different time loop.
I still remember her rather big chest holding me tight and would't let go as we parted.
It is today
. I got a package from Madrid, Spain.
Again I do not know anybody there. Plus I have never been to Madrid!
Wait a minute, then some months ago, someone emailed me about this photograph.
Her name was Hirota, an editor of this independent literary magazine.
That's right. She wanted to use a photograph for some quarterly magazine;
It was a dog taken in '
Ciudad de México
'

in 2005; a stray dog around Zocalo, the biggest square in 20-M city center.
The dog came from nowhere, he was alone and walking head down, slowly, just like an old person.
Still a surprise when I received 3 copies of these;
All paper-bound independently but firmly, I could see that it is a very good magazine,
full of poetry, writings, pictures of creative kinds.
That moment I felt very honored, much more than some commercial magazines printed before,
working with free spirits on the other side of the world.
It was power, the Power that no one else could own; No wonder why we are called 'Authors'.
And I like it when I exert that power on someone I never met, through only which we could be connected.
It IS a great thing that transcends language, culture, and all other barriers in between,
the ONLY thing designed for me (to do) and nobody else.
---
About this entry
You're currently reading " 野良犬 STRAY DOG "
Published:

2012. 11. 18. 22:11
Category: